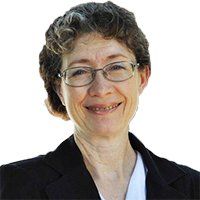 Election Data from Phelps County Elections which is obtained through any source other than the Office of the Phelps County Clerk carries no warranty from this office regarding accuracy.
Quick Links
Deputy Position Available
The office of the Phelps County Clerk has an immediate opening for a full time detail-oriented individual with strict confidentiality maintained at all times.
General Description of Work: Skilled administrative support work including the processing of passport applications and liquor license applications, and worker's compensation claims, with other duties as assigned.
Minimum Qualifications: The successful candidate must be adept at office applications including, but not limited to fax, copier and adding machines, Microsoft Outlook, Word and Excel. Active Phelps County voter status is required. Lifting up to 40 lbs may be necessary; overtime during elections will be required.
Minimum Education: High School Diploma or equivalent.
Rate of Pay: Commensurate with experience; increase after probationary period.
Apply: Mail a cover letter and resume to Pamela K. Grow, Phelps County Clerk, 200 N. Main St., Suite 102, Rolla, MO 65401 or email the same to pam.grow@phelpscounty.org. Please use "Deputy Position" in the subject line.
Download Application
2021 Phelps County Board of Equalization
The 2021 Phelps County Board of Equalization will meet to hear appeals of property assessments on Monday, July 19, 2021 at 9:00 a.m. in the County Commission Hearing Room of the Phelps County Courthouse, 200 N. Main, Suite 105, Rolla, MO 65401. Those wishing to make an appeal are referred to the State Tax Commission website, stc.mo.gov, selecting "clerks" to access a Board of Equalization Appeal form via "commonly used forms", or selecting "resources" for further information about the process of making an appeal. Appeal forms are available in the office of the Phelps County Clerk, Suite 102, 200 N. Main St., Rolla, MO 65401, and on the Phelps County website, County Clerk's page. Appeals must be submitted no later than the statutory deadline of 5:00 p.m. Monday, July 12, 2021.